Everybody Wants to Rule the Synth
The sythesiser started gaining traction in the late 1970s but really became prominent throught the 80s, resulting in the creation of a new genre synth-pop. The sound of 80s sythesisers is now easily distinguishable to many as they became just as iconic if not more as gated reverb drums in this era. As with many other 80s pop groups, synthesisers take centre stage in many of English pop band, Tears for Fears', tracks.
In the three most famous Tears tracks, Everybody Wants to Rule the World, Mad World and Shout, sythesisers form most of the song, namely majority of the rhythm section and parts of the main melodies. The band was known to use various synth keyboards such as a Yamaha DX-7, a Sequential Circuits Prophet 5 and Prohpet T8, and Roland Jupiter 8 as well as one of the earliest digital musical workstations, a Fairlight CMI.
In the song Everybody Wants to Rule the World, a synth shuffling bassline is used in conjunction with the drums to create the basic rhythm. The main chords are also played by a synthesiser in a higher register. Mad World utilises synths in a similar matter however it incorporates a percussive sound that can be heard clearly in the beginning and a thick synth bassline. A synth programmed to sound like a chorus of trumpets is also used in fills throughout the song. A unique hollow synth sound is used for melodies in Shout along with a bassline similar to Mad World albeit a much more refined and fuller sound.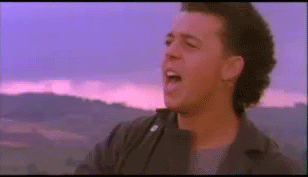 The overall sound of synth-pop is one that quickly became memorable and iconic and even today is being replicated by artists such as Arcade Fire, Tame Impala and M83. It proves that there is definitely something, even beyond nostalgia, that is intrinsically pleasing to the ear about synthesisers.