Because I predominately listen to rock and alternative music, I haven't had a lot of experience with electronic music (apart from when I used to listen to dubstep when it was all the rage, but I don't look back fondly on that time). It is a genre that I have always been interested in as I really enjoy the sound of sythesisers and electronic drums, if they are done right. The only electronic music I listen to currently, apart from a few exceptional cases from Gorillaz or The Prodigy, are the solo ventures of two of my favourite artists: Thom Yorke and John Frusciante.
Yorke released his first solo album, The Eraser, in 2006 comprising of electronic tracks from Radiohead's hiatus in 2004. The Eraser was a great full taste of the electronic style Radiohead teased us with on OK Computer and Kid A and forerunner their majority electronic album The King of Limbs. He then in the same vein followed with the album Amok from a collaboratory band consisting of Yorke, Flea (Red Hot Chilli Peppers) and Joey Waronker (Beck, R.E.M), Atoms for Peace in 2013. Despite not necessarily being drawn to electronic music, these two albums surprised me in that they were different from any electronic music I had heard previously, and they really appealed to me. Particularly the tracks Ingenue from Amok and The Eraser from the album of the same name. I'm always looking for music that pushes boundaries and experiments with sound, be it with live instruments or artificial synthesisers (or a combination of both), and these albums ticked the boxes for me. Their experimental style compliments the emotion and turmoil Yorke injects into the lyrics and yet still deliver a catchy enough beat to dance to, even if it's one of those abstract Thom Yorke dances.
Another artist's solo works I greatly admire is John Frusciante's. While I still think his albums Shadows Collide with People and The Empyrean, both featuring traditional instruments, are far superior, I have still enjoyed his most recent dive into acid house and electronica. Similarly to Yorke, Frusciante uses electronic instruments in an abstract and intriguing way that draws me to a genre that I wouldn't normally listen to. He experimented with electronic elements in his early solo albums such a To Record Only Water for Ten Days but fully made the plunge in 2012 with PBX Funicular Intaglio Zone and has since been producing electronic music under the alias Trickfinger. His work as Trickfinger gels with me as it brings out my love for sci-fi when I constantly picture Frusciante's futuristic beats set against a dystopian cityscape. I particularly like the tracks Guitar and Mistakes from PBX.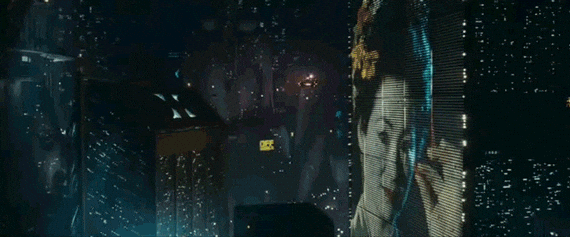 I am still on my musical journey, and with the technological progression of artificial instruments, I'm confident I'll be purchasing more and more electronic music in the future as long as their are creative individuals out there that keep pushing the boundaries and making intriguing music.